Green Fixed Price Commercial Cleaning Services
Welcome to CleanService Commercial Cleaning Canberra. We provide professional cleaning services in the ACT region. CleanService specialises in office cleaning services, medical cleaning services and sports cleaning services. We only use non-toxic cleaning products with SuperBio our green cleaning solution. Our cleaning rates are calculated per square metre and it's easy to use our online price calculator to generate an instant estimate. All cleaning prices include detail-clean rotations and routine site inspections to ensure your peace of mind. We only hire the best and most experienced cleaners and offer our services to a broad range of businesses including offices, medical centres and
gyms.
We're Canberra's trusted commercial cleaning company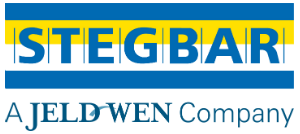 Queanbeyan, ACT

Lyneham, ACT

Weston, ACT
Our Promise to you!
We'll always offer the highest cleaning quality standards at fixed prices. We promise to only use non-toxic cleaning products which have been scientifically proven to be effective. We'll constantly seek to improve our services and provide remarkable client
support.
Our Promise
Science of Cleaning
Introducing
SuperBio is our green cleaning solution. It's the result of months of scientific research and includes the use of bicarbonate of soda, microfibre, steam and many other natural cleaning products and environmentally friendly cleaning techniques.
Specialised Cleaning Services
No two premises are the same! Not only because they vary in size and traffic but also due to the unique cleaning requirements of different business activities. Our customised commercial cleaning plans address these differences very carefully and include various processes and cleaning products to suit the cleaning needs of each
premises.
Priced Differently!
Fixed Price

Same price throughout the year with our per square meter rates.

Quality Inclusive

Detail-clean rotations and routine site inspections included.

Quote with Privacy

Instant price estimates and pressure free quotes.
Our all-inclusive fixed price is based on the premises area, rather than a charge based on the time taken to perform the service. This price covers all the required cleaning tasks including detail cleaning all surfaces and steaming walls. Even in situations when the cleaning work needed is double the regular cleaning duties, the price and quality of our service will be the
same.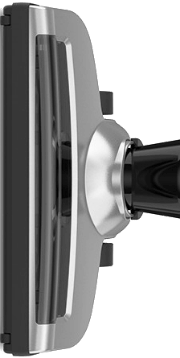 Avoid ever needing a spring-clean again!
CleanService is an outsourced commercial cleaning service provider rather than a traditional cleaning agency. Our vision is to provide an all-inclusive cleaning solution at the best quality with minimum interruptions. Our Detail-Clean Rotation System supports this vision by dividing your premise into zones. Over the course of 4 to 5 weeks, all zones are detail cleaned. This thorough cleaning is equivalent to at least 10 spring-cleans every year. A scoring system is used in our quality control regular site inspections, in order to guarantee that the detail cleaning of your premises meets our quality standards. If a cleaning visit fails to pass our standards, we repeat it at no extra
cost.
Quality
We are thrilled with CleanService. The service is great and the fact they use all natural cleaning products makes us feel confident in our clients' safety.Kylie Janssens
Kylie Janssens
Practice Manager
I wouldn't hesitate to recommend CleanService. They have a very professional attitude, and truly deliver an outstanding cleaning service.Conrad Goonerage
We will get in touch with you shortly.
Please try again later or contact us on 0404101138.